This card from Modern Masters is a build-around card for Dredge decks, Bridge from Below. As well as Tarmogoyf, the Bridge was first introduced as a time-shifted card from the future in Future Sight set. Don't be surprised that the older copies of this card have a different design.
Bridge is an enchantment that never sees the battlefield. Well, its because it's useless on the battlefield. To make its triggered abilities work (Bridge has two of them) the card needs to be in the graveyard. Both triggered abilities the Bridge has are conditional (with an intervening "if" clause). This means that these abilities check if the Bridge is in the graveyard both when they trigger and resolve. On resolution, if the Bridge is no longer in the graveyard, the ability is removed from the stack.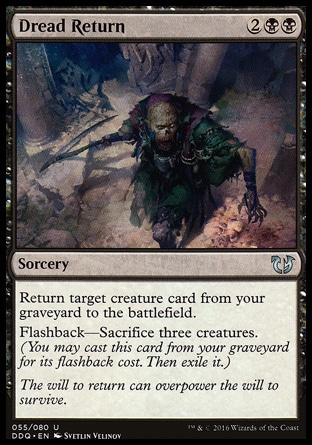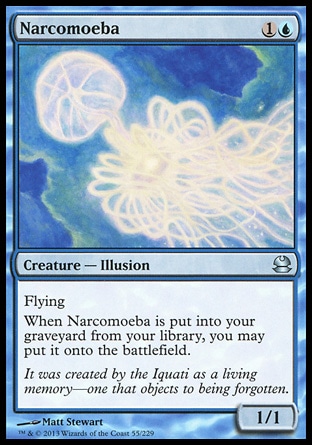 Both Bride from Below triggered abilities are so-called leave-the-battlefield triggers. They check and refer to the game state as it was right before the object has left the battlefield.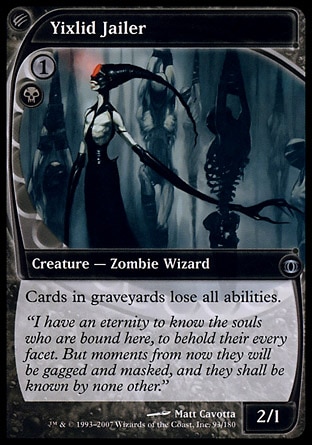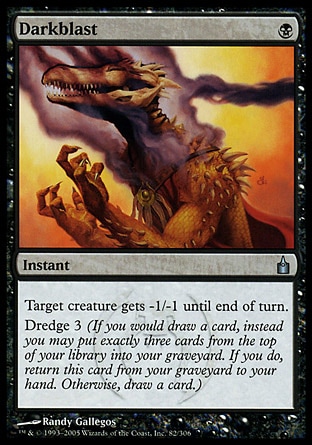 Bridge from Below first ability triggers when any non-token creature is put in your graveyard from the battlefield. Three things are important here:
The creature is moved between the battlefield and the graveyard exclusively, none other route the card has taken does not make the ability trigger.
The creature goes straight to your graveyard no matter who controlled it when it died.
The creature is not a token.
Bridge from Below second ability triggers waits for a creature to arrive to the opponent's graveyard. This ability is ignorant to the following:
Who controlled the creature in question;
Whether it continues to be a creature in the graveyard;
Is this creature a token or not.
The Bridge in the graveyard has no controller, however, its triggers have. The controller of the triggers is the owner of the Bridges. This means that it's the owner who will choose the order Bridge's triggers are put on the stack.
Note, that both triggered abilities are controlled by the Bridge's owner. This means that in case his and his opponent's creatures die simultaneously, whether the Bridge player gets tokens or not will only depend on how well he understands the concept of the stack.
Translated by Lev Kotlyar