Today we will thoroughly examine how Hexproof and Indestructible work.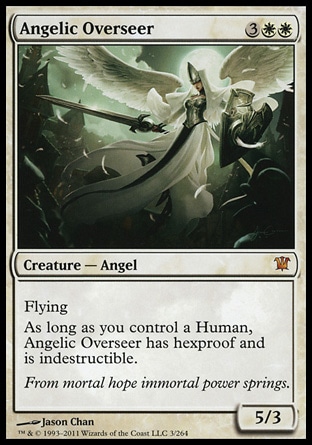 Flying is an evasion ability. These abilities limit which creatures can block the attacking one. An attacker with Flying can be blocked only by a creature with either Flying or Reach. A creature with Flying can block non-Flying ones (if there is no effect stating the opposite: Skywinder Drake).
If a Flying ability was given or lost after the blockers were declared, the creature remains blocked or unblocked as it was. Flying doesn't change the damage assignment in any way. It only defines if a creature can be declared as a blocker during the declare blockers step. For example, a token created by Flash Foliage can block a creature with Flying because it was never declared as a blocker. It appears on the battlefield already as a blocker.
If a creature gets several instances of Flying, it doesn't matter, as "extra" Flying is ignored.
The second ability is much more interesting. Angelic Overseer always has it (if there are no effects that may influence the ability's existence). It works when Angelic Overseer is on the battlefield.
Angelic Overseer has Hexproof and Indestructible only if you control a Human. If you don't control a Human, or a permanent that you control ceased to be a Human, Angelic Overseer's second ability doesn't do anything.
We now will assume that in every situation we control Angelic Overseer and a permanent with a Human subtype. If something happens with the Human, it is indicated explicitly.
Hexproof
Hexproof means that Angelic Overseer can't be a target of spells and abilities your opponent controls. In contrast to Shroud, you (or your teammate in 2HG) can target a Hexproof creature. It's pretty convenient: you can enchant, equip and give Angelic Overseer other different perks, turning it into a nearly invincible killing machine, as your opponent has almost no ways of dealing with your Angel.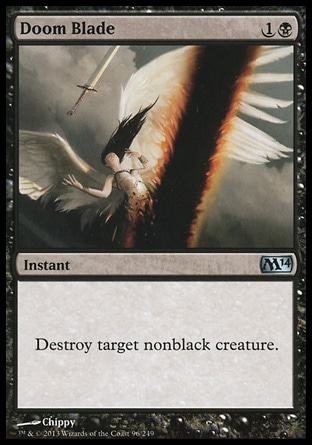 Hexproof doesn't save from spells and abilities that have no target: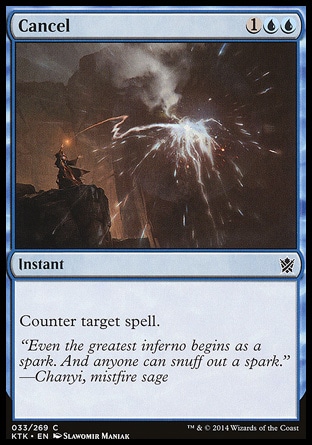 Indestructible
Indestructible is a static ability. You could notice that cards printed before Magic 2014 have "is indestructible" in their text. Now cards have "Indestructible" or "has/gains indestructible" printed on them.
A permanent can gain or lose Indestructible via effects that give or take abilities. If the effects are independent, they are applied on the same layer, and the one with the newest timestamp overwrites the other.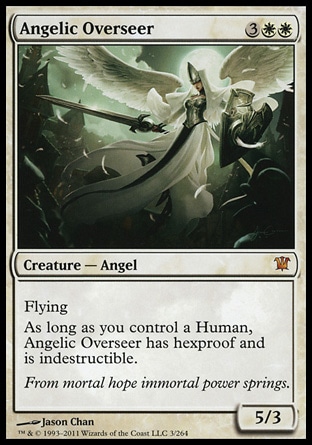 A permanent with Indestructible cannot be destroyed.
This means that effects which instruct you to destroy this permanent don't work. However, nobody can forbid you to create such effects. It's absolutely legal to target Tajic, Blade of the Legion with Liturgy of Blood. Despite the fact that Tajic will remain on the battlefield you will get mana.
A permanent with Indestructible can't be destroyed as SBA are performed (those of lethal damage and damage from a source with Deathtouch).
Indestructible doesn't mean that there're no ways to deal with the indestructible permanent. Effects that put the creature in the library or in the graveyard, exile it or instruct you to sacrifice it still apply as usual.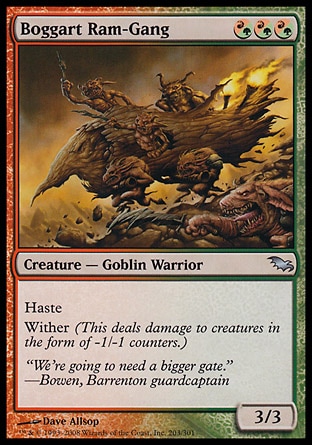 It's obvious that Indestructible creature whoose toughness is 0 or less goes into its owner's graveyard. Since that isn't destroing Indestructible is useless. For this reason -1/-1 counters are so call against Indestructible creatures. But you should remember that ordinary damage doesn't decrease creature's toughness.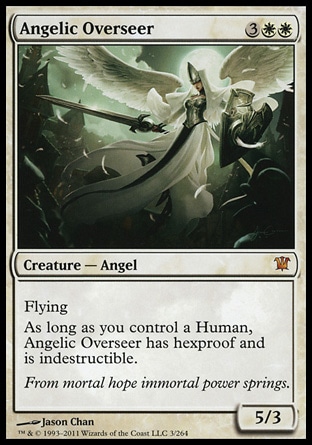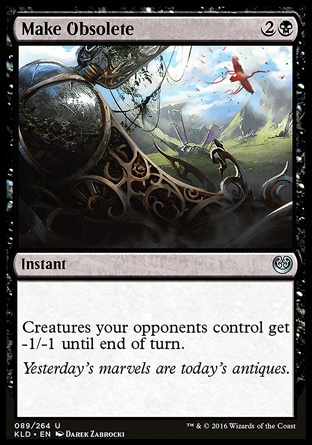 Indestructible isn't the same as regeneration!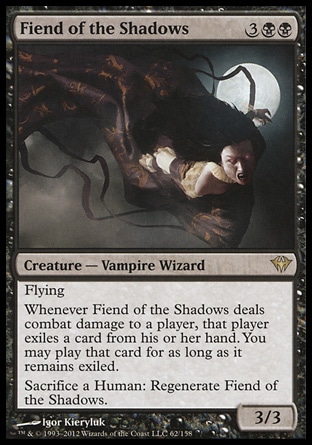 Regeneration is a replacement effect that removes all damage marked on the creature, taps it and removes it from combat (if the creature was in combat) instead of destroying it.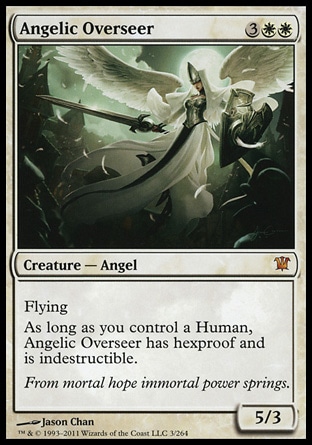 Indestructible is a static ability which effect states that the creature can't be destroyed. The creature isn't tapped and stays in combat. All damage marked on this creature stay on it until the cleanup step.
If you cease to control a Human, Angelic Overseer loses Indestructible and is destroyed when SBA are performed if lethal damage is marked on it.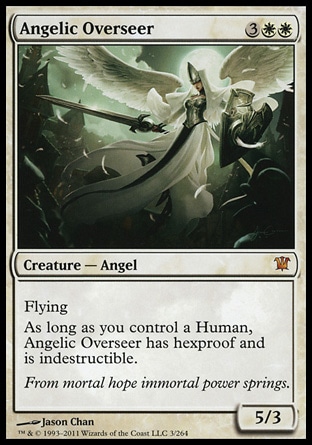 ---
⇑ If the effect doesn't state that the type (or a subtype) is gained in addition to all other types. If so, all types remain.
Translated by Bella Dasaeva