We are welcoming a very changeable fellow today.
Duplicant is an artifact creature with Shapeshifter subtype. This means it has two card types: Artifact and Creature. The Shapeshifter subtype does not have anything particular about it.
Duplicant is a legal target for Acidic Slime's ability, as it has the Artifact card type.
You may choose to target Duplicant twice with Decimate: as a creature and an artifact.
Duplicant's mana cost does not contain colored mana symbols, and the type line does not feature any color indicators. Therefore, it is colorless by definition. It may get a color through an effect (Turn to Frog).
Imprint
With the release of Magic2014, Duplicant got its text updated:
Imprint—When Duplicant enters the battlefield, you may exile target nontoken creature.
As long as a card exiled with Duplicant is a creature card, Duplicant has the power, toughness, and creature types of the last creature card exiled with Duplicant. It's still a Shapeshifter.
Duplicant has two abilities. One is marked with ability keyword Imprint, it is triggering and it triggers when Duplicant enters the battlefield. It doesn't matter how it appears there, the main thing is for it to actually hit the field.
Duplicant's triggered ability contains the word "target" in its text, so it is targeted. It means you must choose a target creature if there is any. When there are no legal targets, the trigger is simply removed from the stack. If a previously legal target becomes illegal before resolution, the trigger is countered.
Note that Duplicant's triggered ability is not related in any way to casting it. You cannot counter Duplicant by getting its triggered ability countered. Those are two independent objects. As a matter of fact, the trigger goes off only after Duplicant has actually entered the battlefield.
Alright, we got it, Duplicant has invaded the field and its trigger resolves.You exile target non-token creature. Now's the time for the second ability to be set in motion, and this one is static. It means there is no such moment when it is on the stack or resolves. It functions the entire time while Duplicant is on the battlefield.
Duplicant's abilities are linked, which means its second ability refers to the last card in the exile zone sent there as a result of resolving its first ability, not any other card exiled in any other way.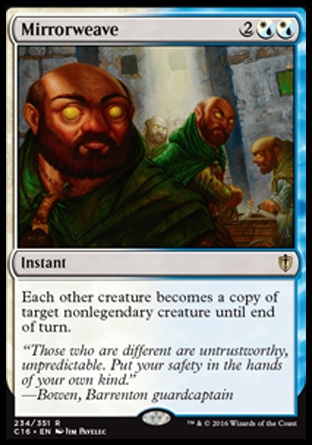 Why did the text get updated in relation to the last exiled card? How can there be more than one?
The second ability will only be effective if the card exiled with Duplicant's first ability continues to be exiled, and is still a creature card. If that isn't true, Duplicant becomes itself: a 2/4 Shapeshifter.
Finally, let us talk about the case when everything is as it should be: we imprint a creature and it resides in exile for the rest of the game. The ability effect states that Duplicant gets the creature types and P/T of the creature, while "still being a Shapeshifter". Note that there is no mentioning any "copies", Duplicant is not an instance of copying effects!
As usual, let us analyze the effect in parts.
Duplicant's Type
Part of Duplicant's second ability grants it the types of the last creature exiled with its first ability. It has the addition "It's still a Shapeshifter". Suprisingly, Duplicant preserves all creature types it currently has, and gains the creature types of the creature exiled with its ability:
Duplicant's Power and Toughness
Finally, the most fun part. As I have already mentioned, Duplicant's second ability functions all the time, and therefore constantly checks the exiled creature's stats. What a caring ability :)
---
⇑ Commander (or General) is a legendary creature that begins the game in the Command zone and defines the deck colors and land types in Commander (or EDH) format.
⇑ All cards in exile zone have no controller. For effects requesting a card's controller, we use its owner. Refer to Everything under control for more details.
Translated by Witas Spasovski