We have a rather unusual card today to look at. It is played as a land, not a spell, but behaves as a creature. Please welcome Dryad Arbor.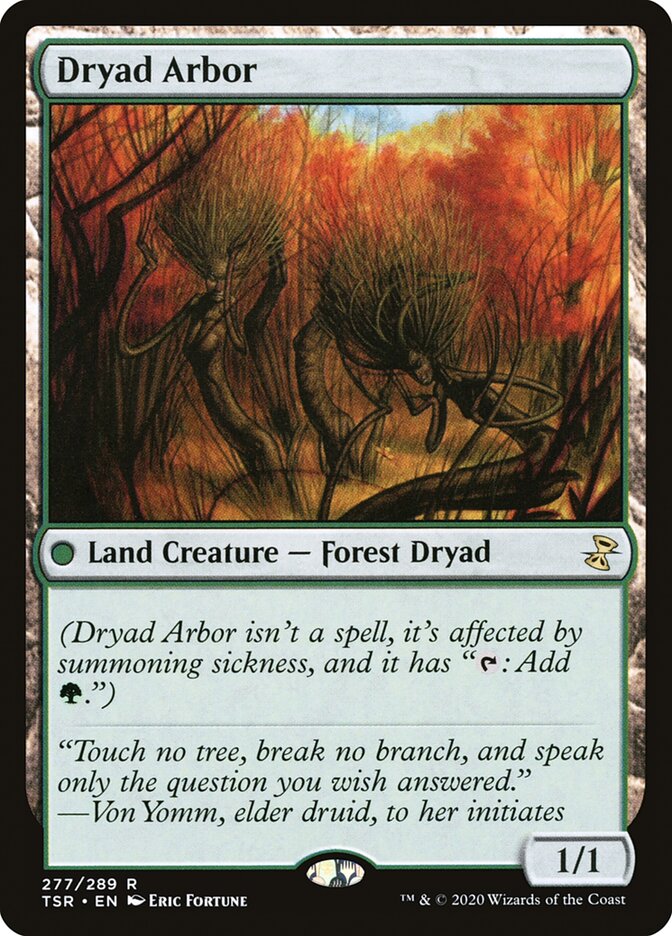 Alright, Dryad Arbor is both a land and a creature. We have seen this before, but only as a temporary effect of animating lands. Dryad Arbor posesses both card types without any animations. This gives it the advantages and restrictions of both types.
Dryad Arbor is played as a land, so it isn't a spell. Playing a land does not use the stack. It cannot be countered. It falls under the regular limitations of playing lands: under normal conditions you may only play one land per turn, only during your turn.
It is quite imprudent to "Chalice for zero" and expect that Dryad Arbor will be countered, since Dryad Arbor is not a spell at all. It's actually written in the reminder text on the card itself.
If Dryad Arbor somehow gains Flash, you may cast it at any time you have priority, but only on your turn and only as long as you have not played another land this turn.
If you hide Dryad Arbor away with Windbrisk Heights, you should have in mind the minutiae. The effect of Windbrisk Heights' activated ability allows to play a land, but without any additional effects you may do so only if it's your turn and if you haven't played a land that turn. If you have, Windbrisk Heights ability resolves but does nothing, and Dryad Arbor remains there hidaway until the next resolution of the ability.
You may activate AEther Vial's ability while there are no counters on it and put Dryad Arbor into play as it resolves, because it is a creature card with mana value=0.
You may even do so in an opponent's turn, and even in yours where you have already played a land. That is so because Dryad Arbor is put onto the battlefield, not cast.
As Dryad Arbor is a creature and doesn't have haste, it is subject to "summoning sickness": you cannot cast it and gain mana off it straight away (Dryad Arbor's mana ability contains a tap symbol!). You may also not attack with it unless you have controlled it continuously since the beginning of your last turn.
This doesn't prevent you in any way from tapping it as an ability cost spelling "tap a creature".
Let us try to destroy Dryad Arbor, and we won't use something as trivial as Demolish or Doom Blade, but we'll recur to some weapons of mass destruction with a sophisticated effect. For the first two cases, we choose X=0.
Now let's try to remove Dryad Arbor's abilities in a number of ways:
Here's a sad story about our today's focus of attention: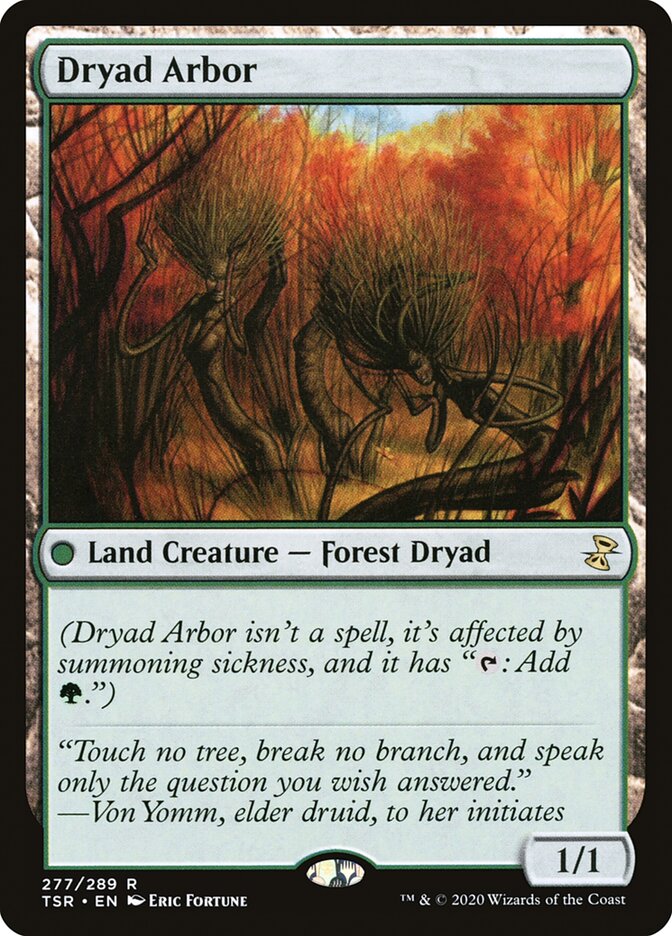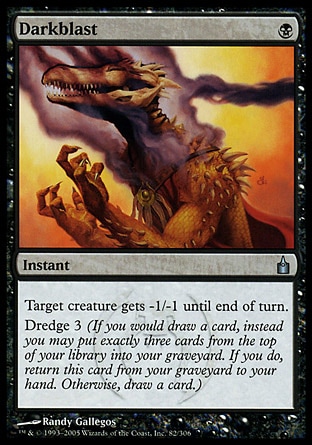 Alright, we've had enough bullying the land creature, let's look at some bright sides:
---
⇑ 202.3a The mana value of an object with no mana cost is 0, unless that object is the back face of a double-faced permanent or is a melded permanent.
⇑ The Dryad subtype is preserved because Awakener Druid's ability text contains the magical words "still a land", which immediately refer us to the rule 205.1b.
Translated by Witas Spasovski